Museum Map and Guide
Wayfinding and Graphic Design
Updated and improved printed map for the Art Museums of Colonial Williamsburg.
The map was developed through collaboration with the museum floor staff, who have the most interaction and deepest understanding of our guest's needs.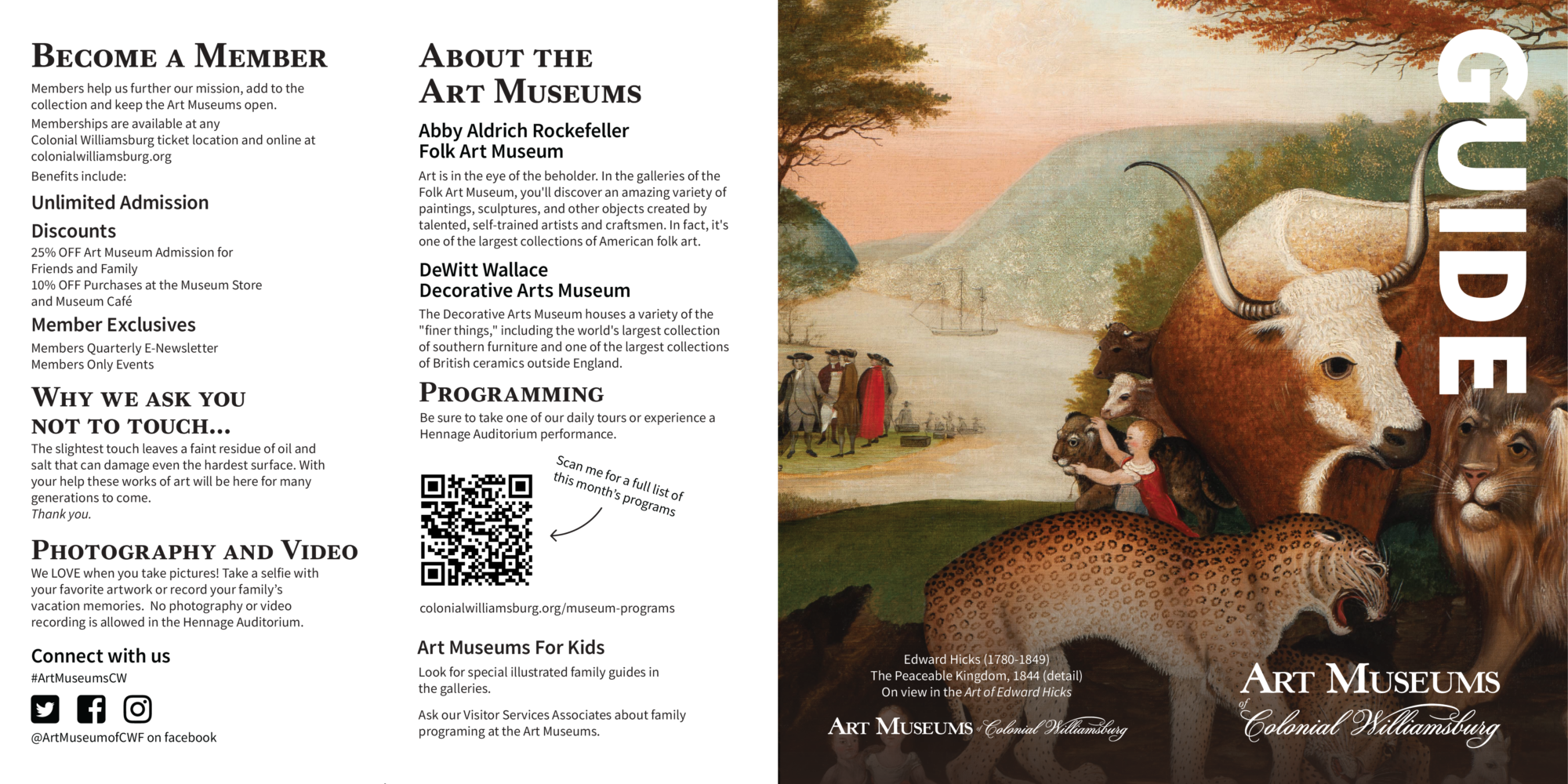 The updated Museum Guide was introduced in May 2022 and since then 25,000+ visitors have used it.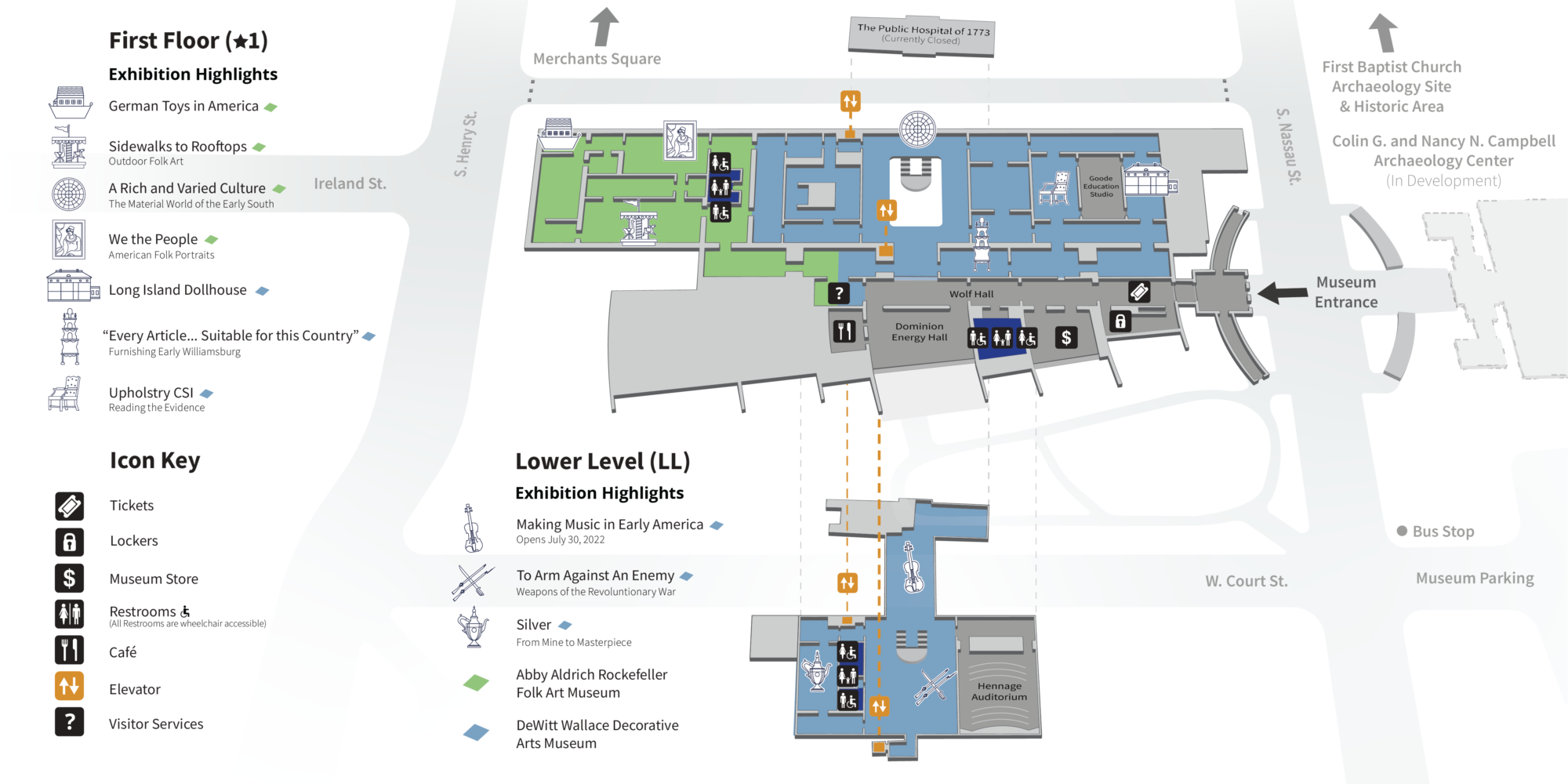 Numerous iterations of the map were prototyped and tested before arriving at the final design.
The best design ended up being a map that faced in the same direction that guests would be when they first entered the galleries and also featured exterior landmarks to help visitors better comprehend the space they were in.